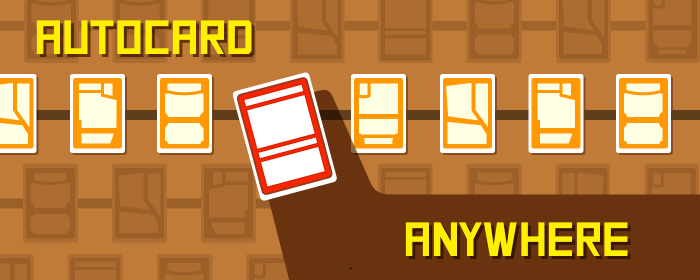 The number 1 Magic: The Gathering extension now supports 28 other games too!
Ever find yourself trying to follow a conversation about card games on a website without card popups such as Facebook, Twitter or Reddit? Then this is the extension for you! Just install it in your browser and it automatically recognises card names on all the pages you visit and instantly turns them into links with image popups. No more manually searching to find-out what cards do, just hover your mouse over the name!
Automatically runs instantly on page load - just hover over and the image appears.
Supports Magic: The Gathering, Pokémon, Yu-Gi-Oh!, Hearthstone, Netrunner, Flesh and Blood, A Game of Thrones 2nd Edition, Cardfight!!Vanguard, Chronicle: Runescape Legends, Codex, Dice Masters, Dominion, Doomtown: Reloaded, Dragon Ball Z, Duelyst, Elder Scrolls: Legends, Eternal, Faeria, Force of Will, Gwent, Hex, Legend of the Five Rings, Lord of the Rings LCG, My Little Pony, Scrolls, Solforge, Star Realms, Warframe, World of Warcraft TCG and X-Wing Miniatures.
If you'd like another game adding, please suggest it here.
Updates when the page updates e.g. Facebook chat and other constantly changing sites.
Fully configurable with a vast array of options.
Easily follow conversations about new cards.
Discover cards you never even knew existed!
Displays extra card information right in the popup.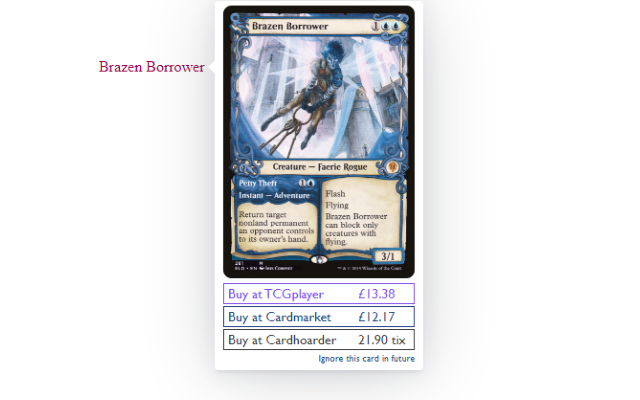 Shows paper and online card prices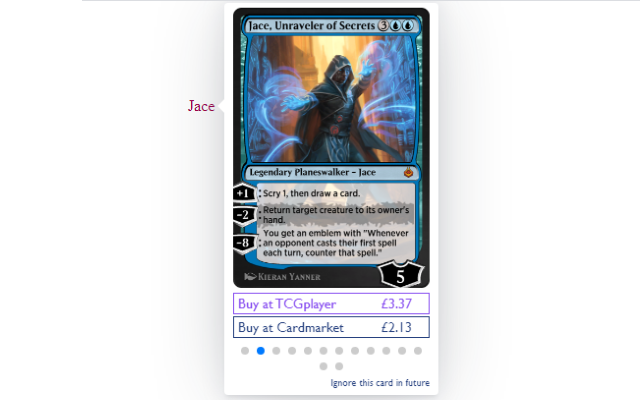 Carousel to show multiple matches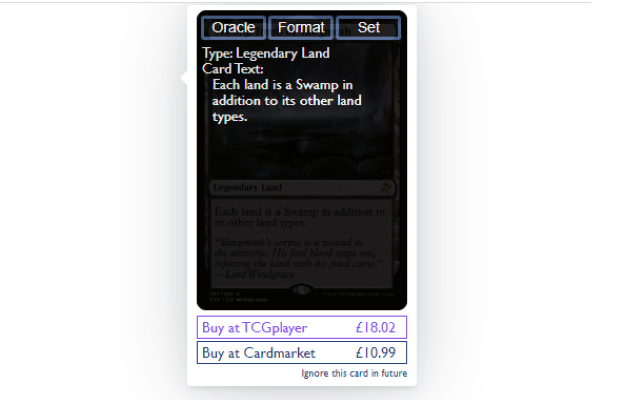 Shows oracle text, format legality and sets right in the popup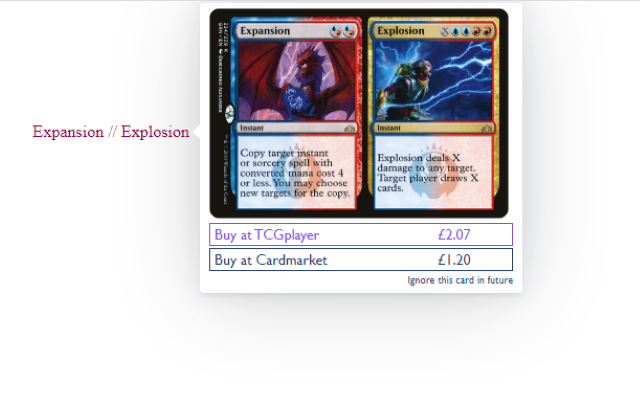 Landscape cards rotated for easy viewing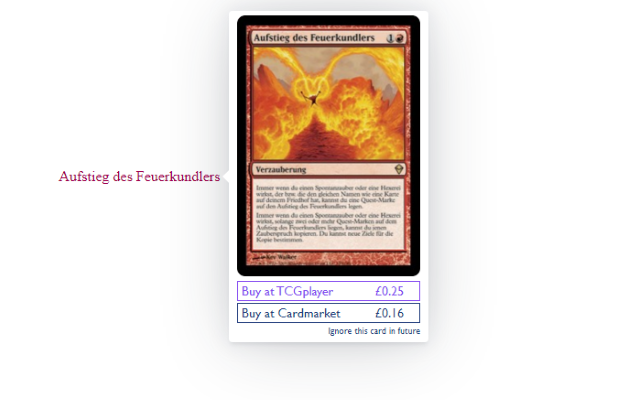 Recognises non-English card names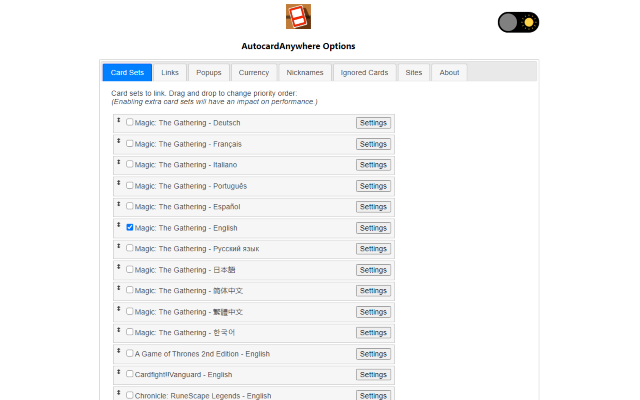 Large number of settings available on the options page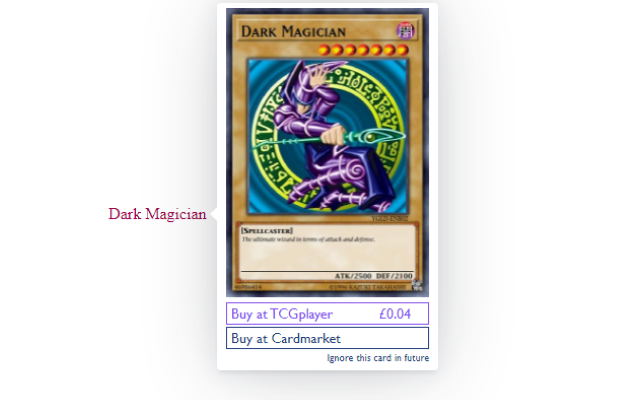 YuGiOh!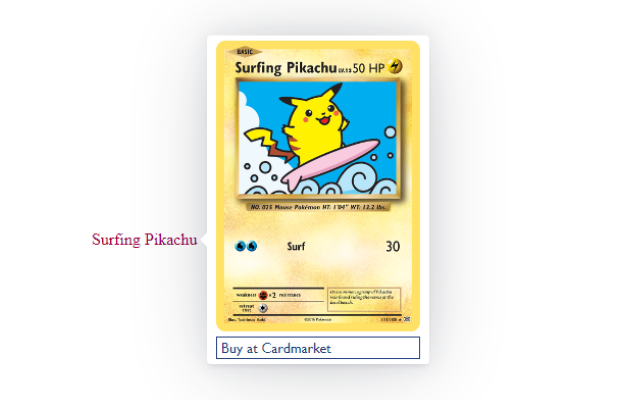 Pokémon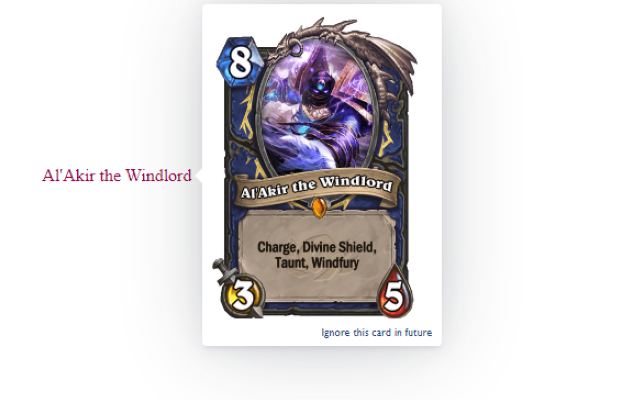 Hearthstone
Chrome
|
Firefox
|
Opera
|
Edge
|
Feedback
Home
|
Privacy Policy
|
Terms of Service
|
Contact